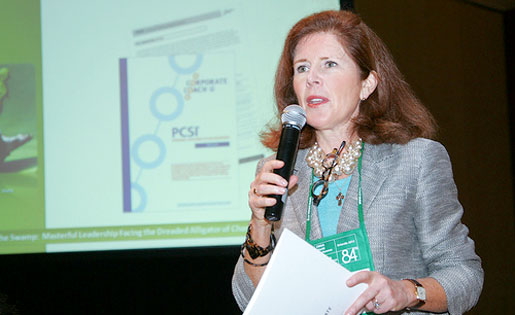 Bringing Significance to Leadership and Life
Founder, Joan O. Wright, is an international sought out expert on leadership and life. Her expertise has spanned the globe within four continents and across the United States. Joan's passion for leading with significance is exemplified in her everyday living and work with corporate leaders in four continents and in the global community. She is committed to the belief that living by example and self-leadership are critical to impacting real and significant change in the world.
Her nationally acclaimed book, UP: Pursuing Significance in Leadership and Life, inspired her to lead with significance in support of Senai Global's Climb for a Purpose. In September 2012, Joan, and her husband, Mot, reached the top of the largest freestanding mountain on earth, Mount Kilimanjaro, raising funds and awareness of the compelling needs in Africa.
In November 2012, Joan was invited to be a guest blogger on mariashriver.com.  Joan is now among Shriver's Architect of Change Guides where her posts are shared and retweeted to more than 2 million followers. Most recently, in 2013, Joan became a TED Fellow Coach and a Coach with the Unreasonable Institute, which is dedicated to nurturing entrepreneurs creating solutions to the world's biggest social or environmental problems.
Joan will bring energizing thinking with relevant applications to your next corporate or organization event.
Joan's Most Popular Topics:
Waking UP to Significance: Lessons from the Mountain (for young leaders)
A Call to Significance: Lessons from the Mountain (for seasoned leaders)
Pursuing Significance: Seven Mountain Truths
From Victim to Victor: Overcoming Hidden Obstacles for Success and Significance
Tigers & Termites: The Hidden Causes of Organizational Chaos
Conversations that Matter: Spa for the Soul
SOULinks: Multi-Generational Mentoring
To see recent Engagements click here